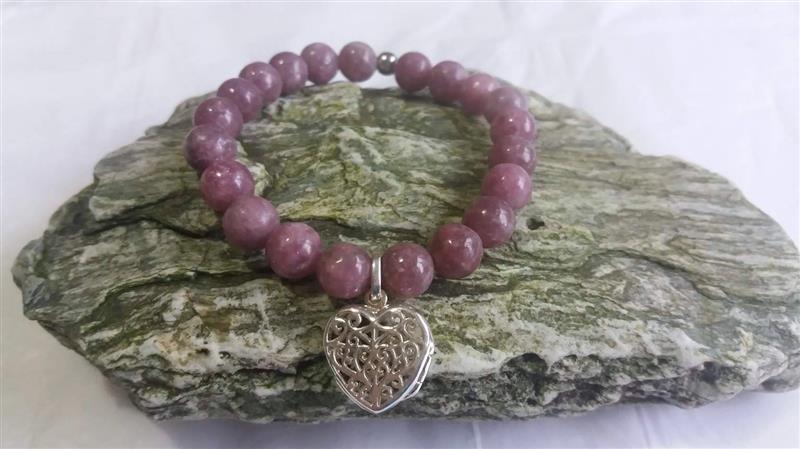 This is a one of a kind product.
Lepidolite can assist with the relief of tension and stress related disorders. Lepidolite is a stone of transition, calming for frayed nerves. Lepidolite not only brings calm to stormy emotional sea's, it also provides an energy of enlightened awareness. Keywords harmony and emotional balance.
Lepidolite Aroma Bracelets with a turquoise velvet jewelry pouch and five felt wool pads. Place a few drops of essential oil on the felt pad and place in the centre of the sterling silver heart charm.
This product will be despatched in approx 2 days. Delivery times may vary.
SHIP TO
COST
WITH ANOTHER ITEM *
Postage within NZ
$4.00
Free
Courier within NZ
$8.00
Free

* Applies if you purchase additional items from the same seller. Free freight applies to the item with lesser freight cost.
Lepidolite Aroma Bracelet






Average 5 stars from 6 reviews
Got a Question?
About La Sirene Aromatica

Seller Reviews
Joanne





Gorgeous gorgeous scent! I love this incense, so prettily packaged and fast delivery, thank you :)
Joanne





A super sweet little gift, the amethyst dangle on the tea infuser sets it apart from the cheap-looking ones in the shops. Arrived quickly, thank you!
Joanne





Beautiful fragrance! Absolutely divine and fast delivery, thank you :)
See Seller's Other Products