August, Muesli and WIN Ear Wings
Guess what? Father's Day is just around the corner of this month. How about a Huggable Heart for your Lovable Rogue? We get the ball rolling with some ideas here.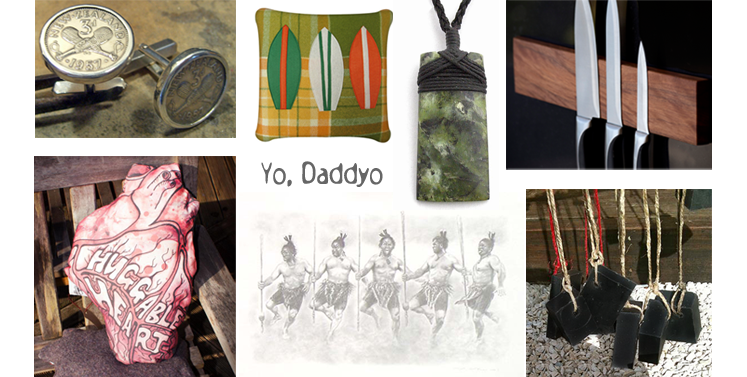 Clockwise from top left: New Zealand Coin Cufflinks, Surfboards Cushion, Serpentine Hei Toki, Pohutukawa Magnetic Knife Holder, Iron Sand Black Soap on a Rope, Haka Peruperu 2 Print, Huggable Heart Cushion
Spring is also around the corner, we are enjoying the last of the nesting weather with weekend lie-ins and comfort cooking.
Specialty of the man of the house is muesli. He made a stash this weekend. It is big on nuts and honey and tastes very good. Get our recipe here.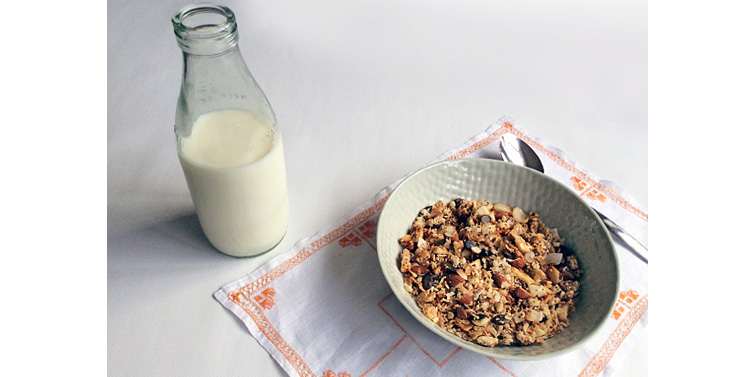 As winter drags on, are you needing some brightness, or maybe monochrome suits you just fine?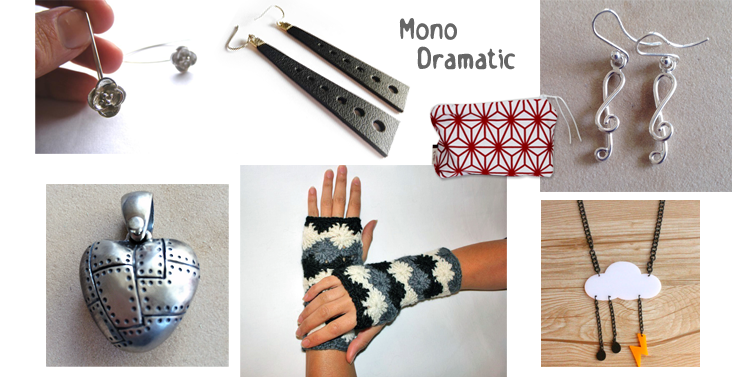 Clockwise from top left: Poppy Drop Earrings, Triangle Tower Holes Earrings, Cosmetic Purse - Red Geometric, Treble Clef Earrings, Acrylic Cloud Necklace, Black & White Fingerless Gloves, Heart of Steel Pendant
I quite like a bit of both...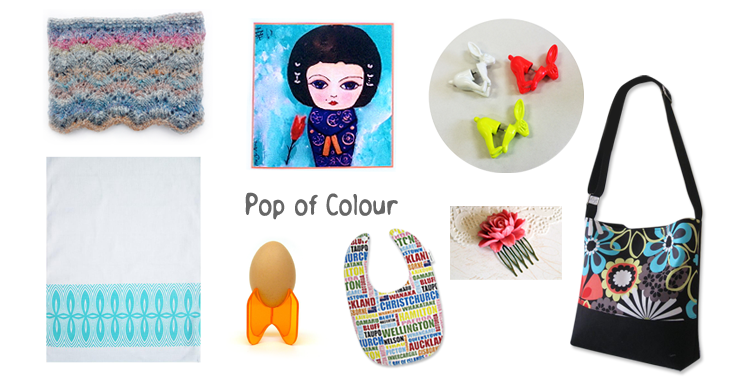 Clockwise from top left: Cosy Cowl - Nadeshiko Blues, Kamiko Card - Girls of the World, Fluorescent Rabbit Earrings, Contemporary Florals Canvas Bag, Vintage Rose Pink Hair Comb, Large Bib - Town & Around, Objectify Rocket Egg Cup, Cotton Pasifika Tea Towel - Turquoise
Our prize this month comes courtesy of Philip Thornton, the gorgeous TW9 Ear Wing. These patented Ear Wings come in a great variety of styles, this pair delicately swoops around a small silver ball for a totally unique look. Somehow they manage to be dainty and edgy at the same time. Check out the listings for the great range here.

To enter, simply comment on this article, and you're in the draw... Good luck!