September School Holidays - Good, Clean, Fun and prizes to be won!
Here we are at holiday time - again! There seems such a high expectation for full on entertainment for each day of the holidays (who sets that standard?) and it can get pretty expensive and stressful for parents trying to do it all. You know, work, live and raise well-cared-for, decent small humans.
Here are some really simple ideas for cheap holiday activities that won't keep them busy all day, but might help them see there is life beyond YouTube. We hope they enjoy them and would love to hear about the results!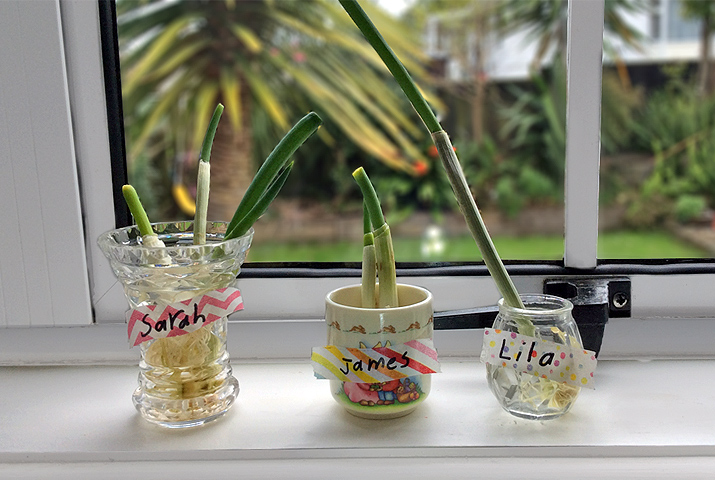 Spring Onion Races
Kids, give that bunch of onions a really good wash and cut off the usable bit, leaving about 4 - 8 cm remaining, plus the hairy root. Lay the green stems onto a clean tea towel, give them a gentle pat dry and then leave them to dry a bit longer. Once dry, either tie together again with a loose rubber band or pop them into a clean zip-lok bag and into the fridge ready for use.
Now for the fun! Choose a bunch of small containers, eg. vitamin or essence bottles, mustard jars, egg cups, vases. Carry them carefully ok? Not all at once.
Put your names on your containers (just write your name on some sellotape), choose a range like clear glass that lets in more light vs a cup that only lets light in from the top. Maybe a short stem will grow faster, or maybe a long one...
Fill your containers with a little water and pop a spring onion root into each one. Sit them on the window sill and within an hour or two the green stem will start growing out of the top! It is so cute, they are so fast you can almost watch them grow - just try it! Check the water level each day, you might need to top it up.
The onion that gets to 15cm wins the race! Woo hoo!
~~~~~~~~~~~~~~~~~~~~~~~~~~~~~~~~~~~~~~~~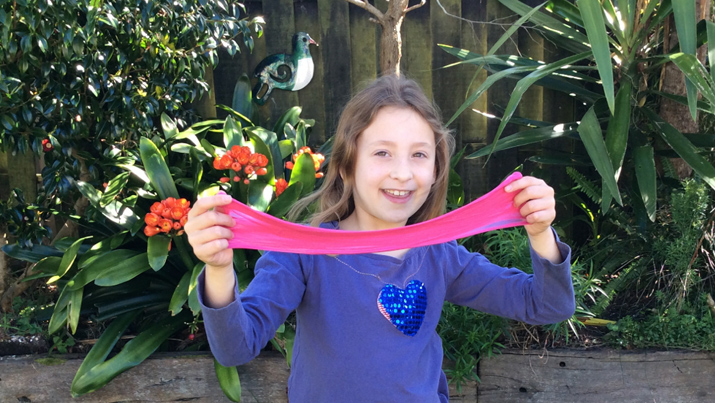 Make Flubber!
You will need:
PVA glue - a large bottle (shop around within department stores for the section where it's cheapest)
starch spray or liquid (make sure it is called starch, not ironing aid)
small amouint of laundry liquid, liquid soap or shampoo
food colour if you want colour
container for mixing such as old takeaways bowl, ice cream or yoghurt container
spatula, disposable spoon, fork or chopstick
This is one of those things that doesn't really require measuring, that would just mean unnecessary mess and fuss. Part of the fun is with getting the children to figure out what quantities make the best batch.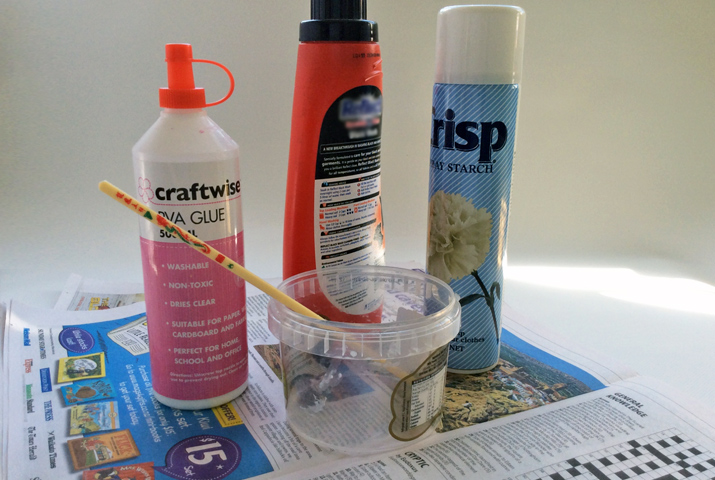 Squirt a big blob of PVA glue into your container. Add a small squirt of the liquid soapy stuff - around 1 teaspoon. At this stage add the colour if you are using it.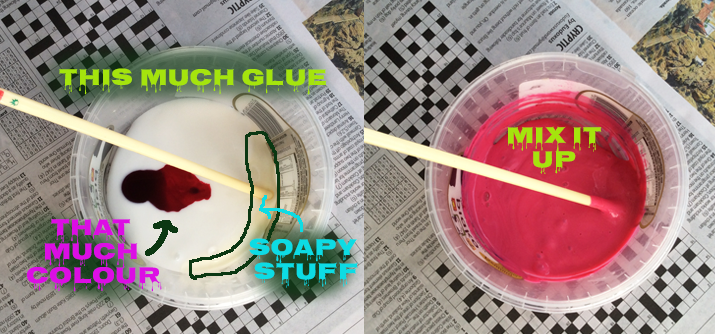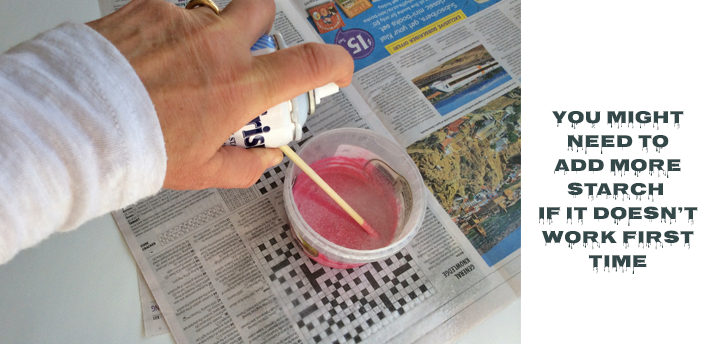 Now shake the starch can well and carefully spray some onto the glue mixture, then give it a good mix around.
You will feel a change take place in the mixture as it begins to flubberise... spray a bit more on then mix around and around and it will gather together into a ball and start to leave the sides of the container.

Once you can put your finger in and pull it out again without a lot of sticky glue, you have FLUBBER!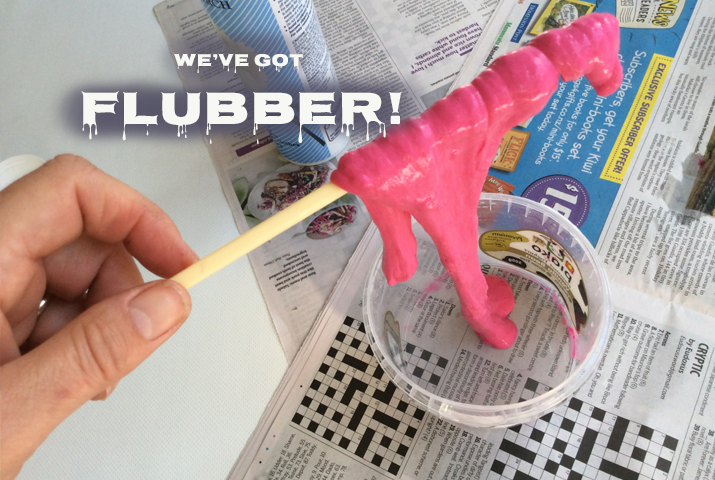 Roll and stretch, pull and play with it until you have a plasticky, flubberish mound. Now go and have fun! (but please wash your hands afterwards)
~~~~~~~~~~~~~~~~~~~~~~~~~~~~~~~~~~~~~~~~~~~~~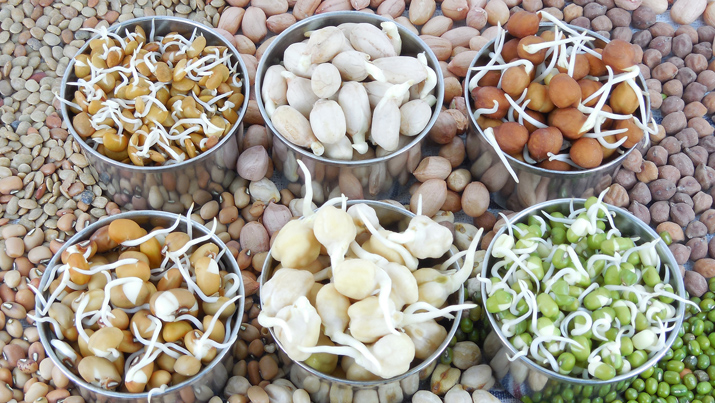 Sprouting
Sprouts are easy and fun to make, and taste great! They take a few days to grow, it's like growing your own little pet. Then you get to eat them!
You will need:
glass jar
piece of voile, muslin or other fine cloth
thick rubber band
sprouting seeds from the health shop
Put your seeds into the jar and cover with water. Leave to soak for 10 minutes to a couple of hours.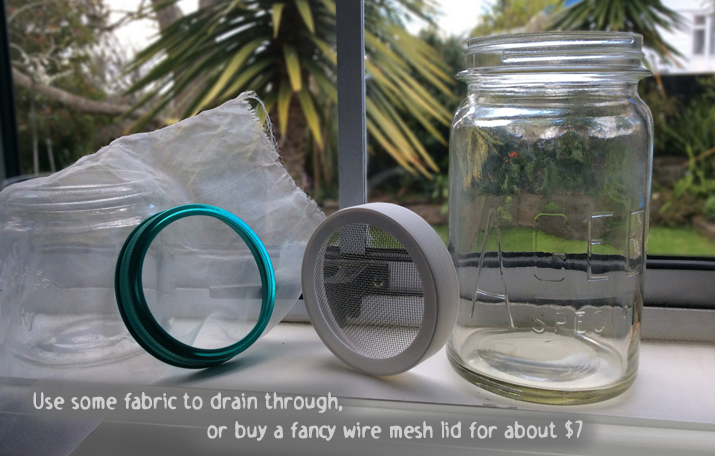 Drain off water and leave in a warmish, light place. Not in direct sunlight.
Every morning and night, wash their little faces by filling your jar with some water, then gently draining it off - don't shake the jar or be rough because you can damage the seeds. Drain well so that the seeds don't end up sitting in a pool of water.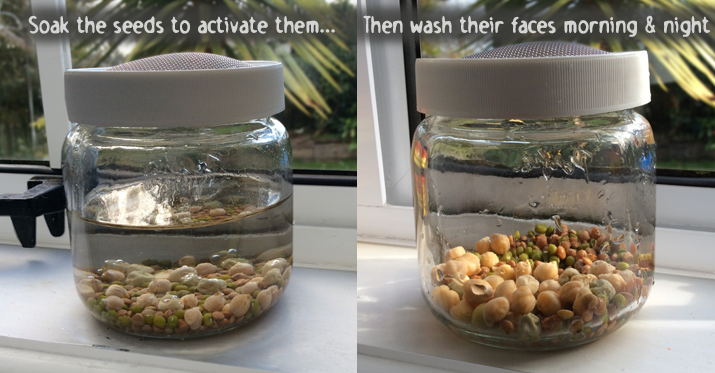 Watch each day as your sprouts change and start to grow. After 4 - 5 days you will see you have your own, home-grown veges! Tip them out onto a paper towel to dry off a bit, then store them in an airtight container for 7 - 10 days - or just gobble them all up!
~~~~~~~~~~~~~~~~~~~~~~~~~~~~~~~~~~~~~~~~~~~~~~~~~~~~~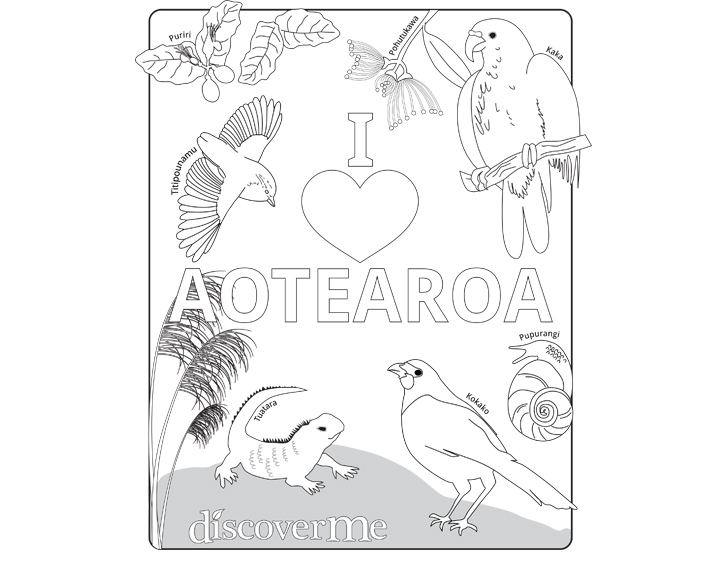 Colouring Competition!
Would you like to win a Tutu Taniwha FUN Book or $40 worth of DiscoverMe Gift Vouchers? Click to download and print our colouring competition here , do your best colouring and you could win! Your drawing could also appear on our facebook page.
Please make sure you have the details filled out correctly, including the name of an adult who is registered to our site - (registration is simple and free).
Prizes:
up to 5 years old, a Tutu Taniwha FUN Book
over 5 years, $40 of DiscoverMe Gift Vouchers to spend on our site
Show us your best, colourful work on these native animals, we can't wait to see it!