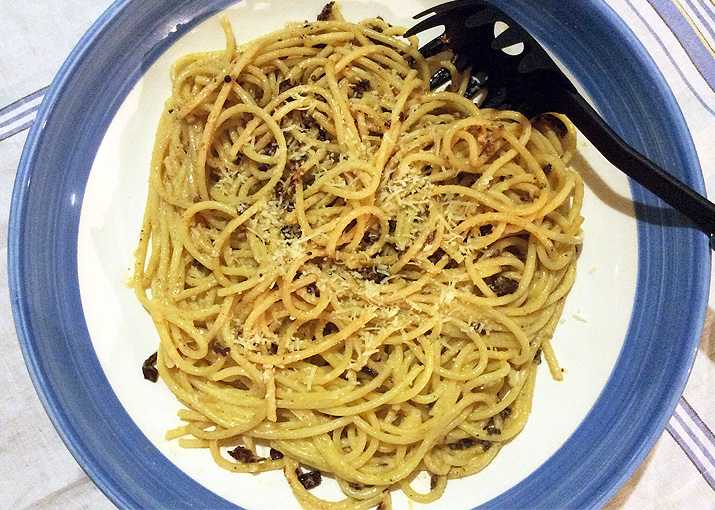 Jennifer's Carbonara
Are you ready for a dish that takes minutes to prepare and tastes bellissimo? Carbonara made the way my married-to-an-Italian friend taught me... makes me want to say "Carrrbonarrra!"
* a little warning, this is peppery!*
Serves 4 (You can easily make other quantities, no need to be too specific)
6-8 slices of pancetta (you can substitute for salami or chorizo)
1/2 teaspoon cayenne pepper
plenty of fresh ground black pepper
1 cup olive oil
3-5 cloves garlic, finely chopped
1 large free range egg
1 egg yolk - also free range ;)
3/4 cup parmesan cheese, finely grated
3/4 - 1 pack of spaghetti - roughly 1/4 pack per person (tubular style is our favourite for this recipe if you can find it)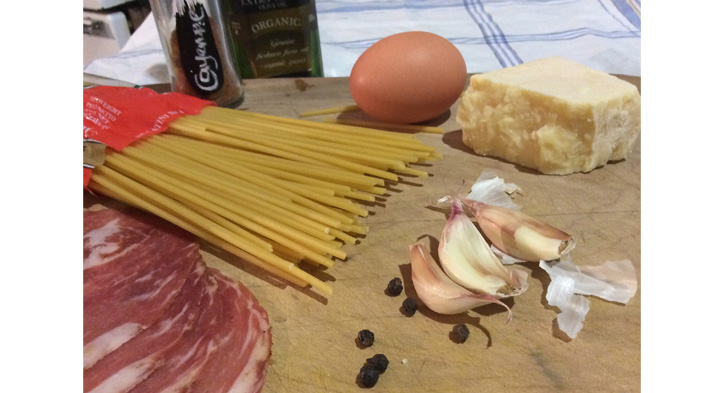 You can't quite see the tube shape of the pasta here, but it's worth hunting down!
Heat olive oil in a pan on medium heat. Set your water to boil for the pasta.
Cut pancetta finely, place in hot oil and fry for a minute or two. Turn down the heat and add cayenne, black pepper and garlic. Fry gently until pancetta is crisp, try to do this without burning the garlic. Remove from the heat. The pancetta will be crunchy and decadent after dancing in the spice infused oil.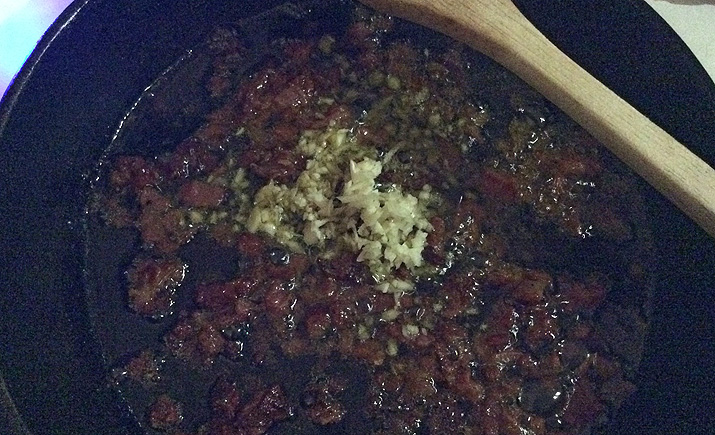 The spicy dance of infusion
Once the water is boiling, add a teaspoon of salt and the pasta. Set the timer for the correct time on the packet.
Place eggs and parmesan in a bowl together and mix them to a creamy paste.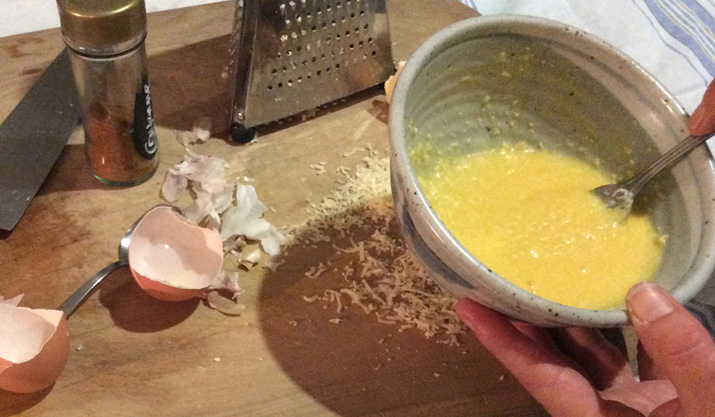 A thick, luxurious mix of egg and parmesan
Once pasta is al dente, give it a quick drain so that just a little water remains. Put back into the saucepan (turn the element off and use the residual heat, or keep gas on to its lowest setting). Pour in the egg mixture and stir thoroughly and constantly so that the heat of the pasta melts the cheese and a creamy sauce is created. Then add the pancetta mix and stir that through. Slight cooling of the oil mix is important, if you throw it into the pasta and egg while sizzling, you'll get a gritty deep fried scramble scenario.
Pile into a big bowl or individual dishes and serve with extra parmesan on the table. Buon appetito!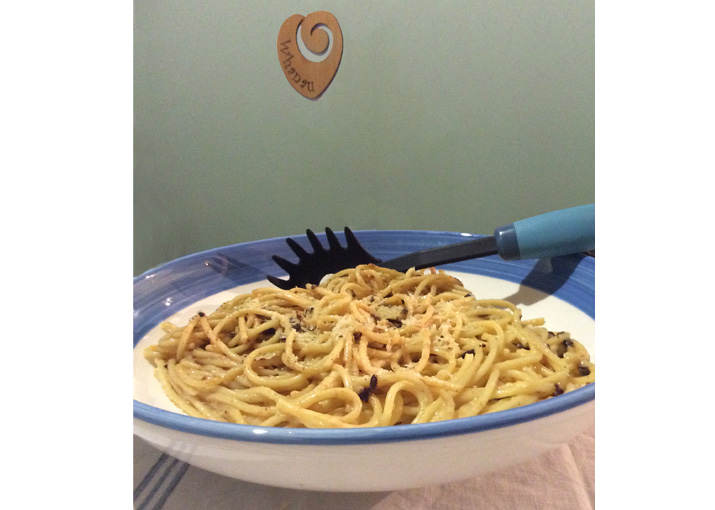 Made for family. Kauri Wood 'Whanau' Heart by Tiki Kiwi
Notes;
Pancetta is an Italian cured meat available in specialty stores and most supermarket delis. Its delicate flavour is superb in this dish. When it's on special I buy extra and throw it in the freezer if it's close to use by, it freezes really well!
For the meal pictuted I used Coppa, a similar meat but darker in colour.

Do you have a great pasta recipe you'd like to share?