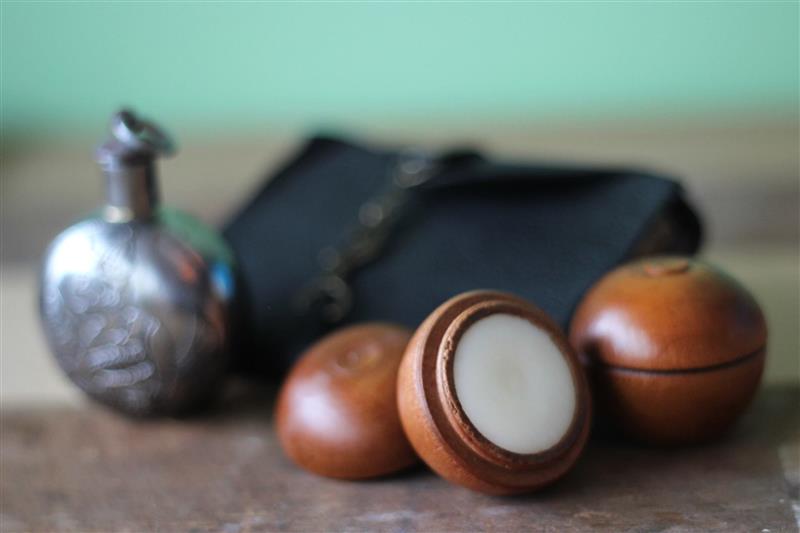 A complex, dramatic and smoldering blend, layered with spicy, balsamic and sweet woody base notes. Set the scene. Beautiful in both cool and hot climates, Island Passion is easily a celebration of red streaked sunsets, swaying palms and lagoons. A piece of the Pacific in a pot.
Our Original range of Solid Perfumes are inspired by the beauty and essence of Aotearoa and the South Pacific. They are created from Essential oils and fragrance compounds (man made) and blended into a creamy solid base.
Simply elegant in design, our cream perfume woodenpots are inspired by the flora of the South Pacific. They're many things - compact, everlasting, and beautiful to touch. A clever snap-to system keeps them secure.
Pacific Perfumes products contain no animal ingredients. We are strongly against products that have been tested on animals.
CERTIFIED CRUELTY FREE
SHIP TO
COST
WITH ANOTHER ITEM *
Courier within NZ
$10.00
Free
Australia - Courier
$12.00
Free
Rest of World - Postage
$14.00
Free

* Applies if you purchase additional items from the same seller. Free freight applies to the item with lesser freight cost.
Island Passion
$28.00

NZD









Average 5 stars from 6 reviews
Got a Question?
About Pacific Perfumes

Seller Reviews
Sandra





I love your soaps and perfume, my favourite so far is Island Passion. I really like the fact it is made in nz and you have put so much thought into the sustainable packaging. Looking forward to adding to my collection
See Seller's Other Products